St. Mark's Kids Club will be hosting an event to kick off the Christmas season! On the day after Thanksgiving, we'll be holding our Christmas for Kids event that will help remind children of the real meaning of the Christmas season.
We'll act out the very first Christmas with all of the kids, and we'll dive into its meaning with games, crafts, Bible story review, and snacks!
Christmas for Kids will be for children ages 4 through 10. Parents can drop off their children at 9:00 am and pick them up at 12:00 pm.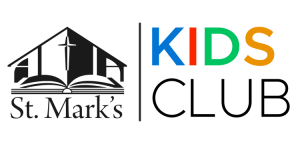 Registration is $5 per child.
We can't wait to see you there!